Prof. Abha Majumdar
Director, Center of IVF and Human
Reproduction Sir Ganga Ram Hospital,
New Delhi, INDIA
President's Medal for best medical graduate of year1970-75
Award from DMA on Dr. B.C Roy's birthday: outstanding contribution to
medicine,1999
Vikas Ratan Award by Nations economic development & growth society 2002
President's Medal for best medical graduate of year1970-75
Award from DMA on Dr. B.C Roy's birthday: outstanding contribution to medicine,1999
Vikas Ratan Award by Nations economic development & growth society 2002
Chitsa Ratan Award by International Study Circle in 2007
Life time Medical excellence award Obs & Gyne by Hippocrates foundation 2014
Abdul Kalam gold medal 2015 & Rashtriya Gaurav Gold Medal award 2017 by Global Economic Progress & Research Association.
Distinguished teacher of excellence award for PG medical education by ANBAI & NBE 2017 and Inspiring Gynecologists of India by Economic Times 2017. Felicitated by highest Merck Serono honor award at times healthcare achievers award 2018
Course director for post doctoral Fellowship in Reproductive Medicine by NBE, since 2007, IFS since 2014, ISAR 2014 and by FOGSI for basic & advanced infertility training since 2008.
Member of Editorial board of 'IVF Worldwide', peer reviewer for 'Journal of Human Reproductive Sciences', and member of advisory board for 'Journal of Fertility Science & Research'.
Field of interest: Infertility, ART, Reproductive endocrinology, Endoscopic surgery for pelvic resurrection. and ART.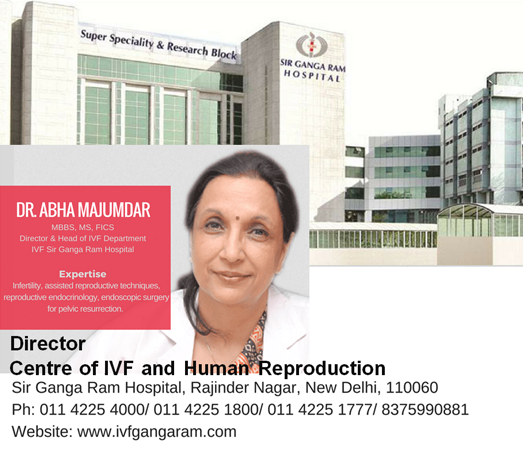 TOP 10 MISTAKES A FERTILITY CLINICIAN MAKES
The first principle of infertility management
Cause no harm
Infertility is not a disease
but a condition of life which is treated only by
choice
Underlying disease causing infertility may warrant treatment on its own merit and not because it is causing infertility
First error
Not to find whether couple really needs treatment!!!
Second error
Examination
Don't forget to examine your patient!!!!
An USG or its report is not enough
(gives a good idea about coital practices, difficulties and frequency)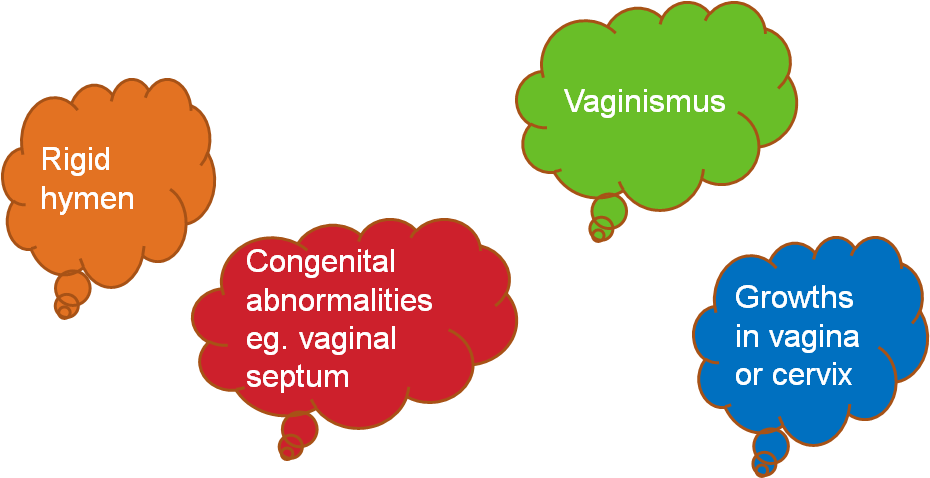 Third error
Don't be in a hurry to start treatment before establishing correct diagnosis
Tentative diagnosis on history only
Scope to change diagnosis and management if investigations show other wise
Unexplained infertility is the diagnosis of exclusion after having done all basic investigations
Unexplained infertility does exist in almost 20% of couples all over the world !! don't label these patients with tuberculosis especially if their tubes are patent
Diagnosis
Establish approximate diagnosis before writing any medicine. 5 main areas to look for: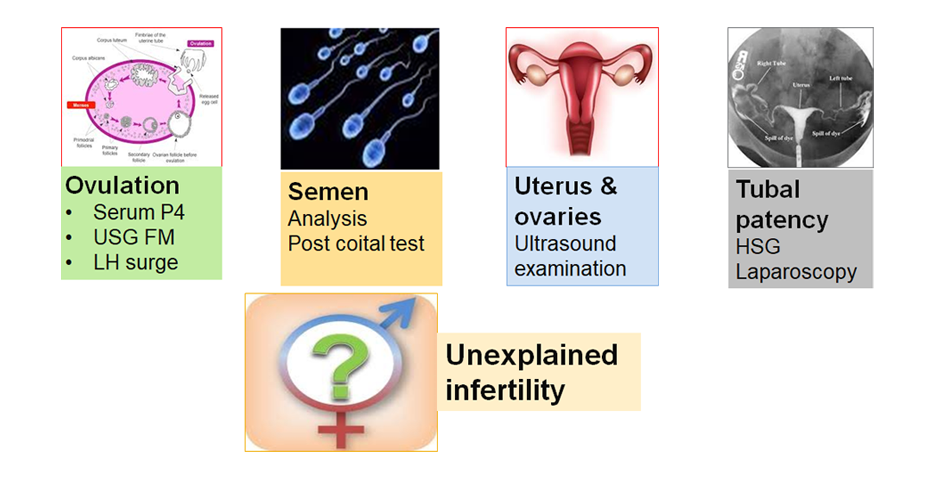 Ovary sensitive mind
Consciousness towards ovarian reserve but don't panic
Don't waste valuable time with poor reserve or older age
Give adequate trial with IUI in older women if married recently rather than resorting to IVF in panic of ovarian reserve
Don't jump to oocyte donation unless one has tried conception with ones own oocytes especially in younger women
Fourth error
Prescribing loads of medicines
Lesser the medicines, lesser side effects & better compliance !!!!
First prescription no medicines except few definitive medicines as
– Progesterone withdrawal
Later prescription preferably only one medicine
No empirical combination of medicines such as: clomiphene with estradiol valerate, progestogens, steroid, ATT, vitamins and ayurvedic medicines (M2tone, speman forte)
Which is easier to follow?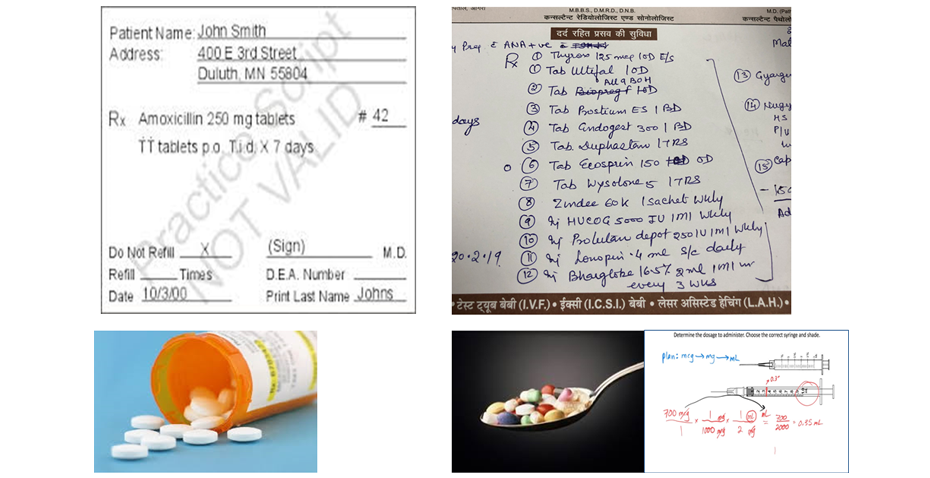 Beware! Medicine cocktails may be dangerous
Cocktail of medicines: Don't use
These may prevent pregnancy as combination of clomiphene with estrogens and duphaston may act as sequential contraceptive
Clomiphene Citrate: Don't use in normally ovulating women
They may become further sub-fertile by CC's negative effect on endometrial perfusion and thickness and perhaps also on tubal motility and cervical mucous
Principles of ovulation induction with gonadotropin
For treating clinicians
Stimulating for IUI :
Use smallest doses
50 to 75 units daily
Don't use agonist or antagonist
For IVF specialist
Options for over stimulated patients:
Agonist trigger with
Aggressive luteal support with
progesterone+estradiol+hCG
Aspirate most follicles and leave only 2 or 3 and proceed with IUI
Convert to IVF
Don't resort to testing & treatment of conditions not understandable
Fifth error
Availability of all methods of treatment under one roof will prevent bias towards one procedure
Fit your treatment into one of the standard treatment or a combinations within these
Beware of wasting patients money on non-specific drugs!!
These are expensive and the only good you do by prescribing them is to help pharmaceuticals survive on the cost of your patients.
Don't decide surgical interventions because something needs to be done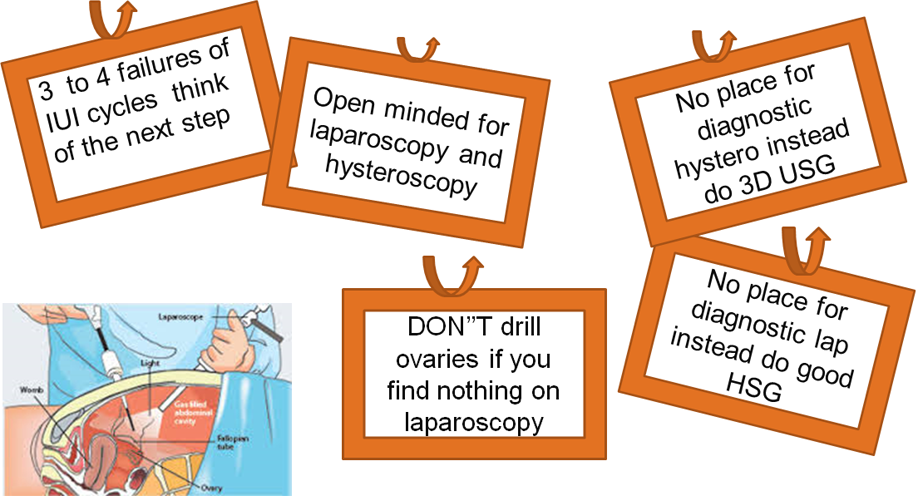 Seventh error
Don't take IUI lightly
Standardize the technique to give optimal PR so that bias towards IVF can be minimized
IUI gives a PR of more than 25% in unexplained infertility from well designed protocols to follow
Do not stop them from having natural intercourse before or after IUI
Be liberal in using gonadotropins if they give better pregnancy rates in IUI cycles
IVF from IUI is a big jump for the couple!…… not only cost wise but also psychologically because they know that if
IVF fails then there is nothing next
Eighth error
IVF
Treat your embryologist with the respect they deserve
Use standard conventional protocols for most cases (long agonist or antagonist protocols)
When a biochemical pregnancy is reported ensure it is not after hCG injection given prior to pregnancy test
Don't give your patients luteal phase scare: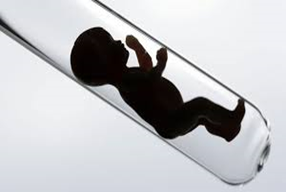 Luteal support with progesterone is enough and if you want one more agent is okay (estrogen, hCG or GnRH agonist)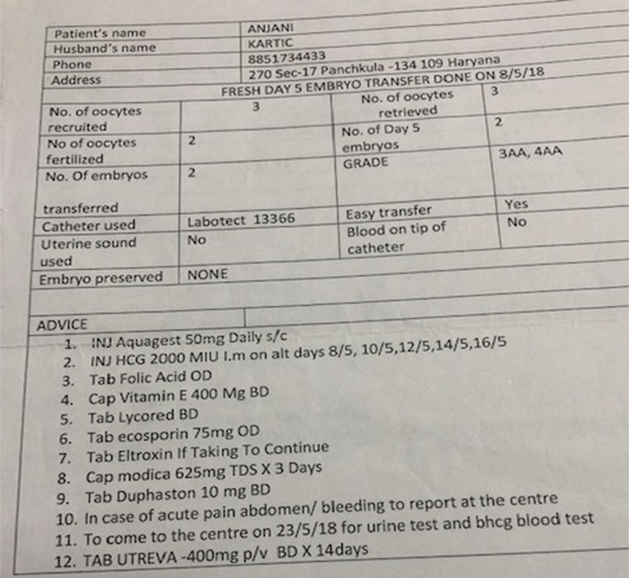 Ninth error
Don't put your patients to rest / bed rest!!
Exercise improves metabolism and circulation, both of which contribute to better egg production
Regular activity also optimizes reproductive system by stimulating endocrine glands, which help eggs grow
Sweating out is a known stress reliever — a good thing, as stress significantly decreases probability of conception
Don't stop your patients from exercising or having sexual contacts; if ART fails she still has a chance of getting pregnant!!!
Tenth error
Sexual intercourse is the only way to get pregnant naturally in case your treatment fails except in following circumstances:
In IVF cycles after day 7 of COS only if ovaries are big and hyper-stimulated
In IUI cycles one day before IUI if partner not confident of producing sample for IUI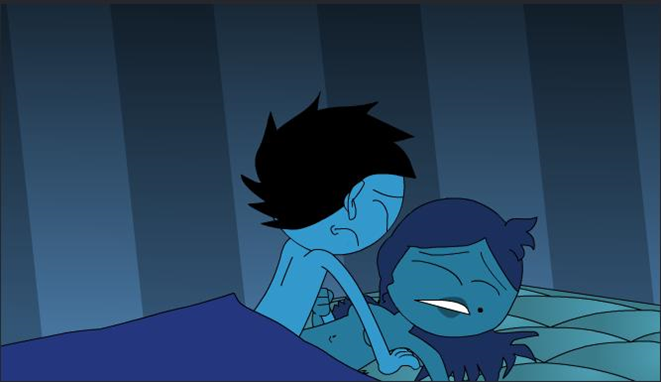 Don't stop sexual intercourse while treating infertility
How to improve infertility treatment and ART results?
Quality control and quality assurance is the key to success
Be open to criticism and change
Don't be defensive of wrong practices
Feed back forms are a very important way of improvement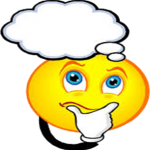 What is Successful Treatment
To have a single live pregnancy is successful treatment
Twins are failure of treatment
Triplets are disaster for the
woman and family both